The Houston Texans have been engaged in a game of high stakes chicken with their superstar quarterback Deshaun Watson for over a month now.
Short version: Houston sought out Watson before the 2020 season ended and told him they wanted his input on the hiring of the team's next head coach and general manager. The star QB told Texans' management he would like them to at least speak with San Francisco 49ers defensive coordinator Robert Saleh and Kansas City Chiefs offensive coordinator Eric Bieniemy for the head coaching vacancy. In the end, Houston did not even interview Saleh (who was hired by the Jets) and only interviewed Bieniemy late in the process before hiring David Culley, a veteran assistant coach who was not on anybody's radar.
For the general manager position, the Texans hired a search firm who recommended Pittsburgh Steelers assistant GM Omar Khan, but just as Khan was negotiating a contract for the job, the team hired Nick Casserio, a longtime New England Patriots mainstay that had not even been recommended by the search firm. Watson, despite being asked for his input, was never even consulted about this bizarre decision.
Making matters even more strange are the circumstances surrounding the power dynamic within the Texans, as the team's owner Cal McNair is allegedly having his strings pulled by Jack Easterby, who has been described by Houston sportstalk radio personality Adam Clanton as a "youth minister with an apparent penchant for having his players followed." Nobody seems to know how Easterby – a former team chaplain with the New England Patriots – has risen so far up in the Texans' organization or what it is about him that causes the owner to listen to him above anybody else.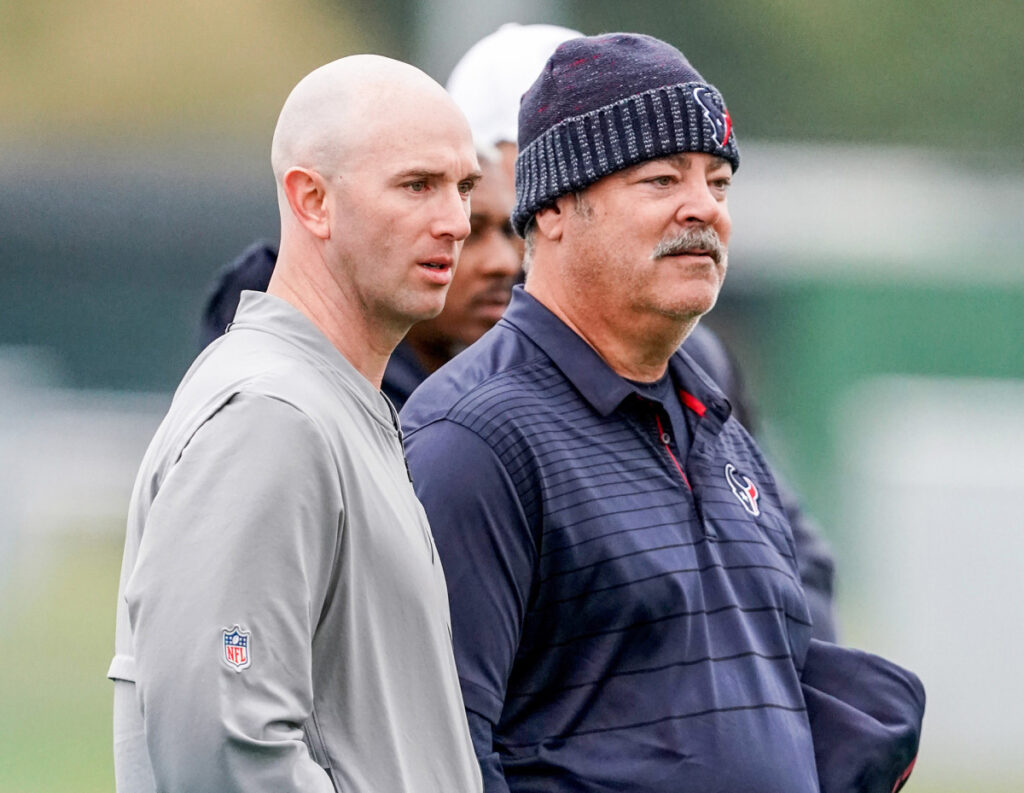 Put all of this together, though, and you can see why Deshaun Watson no longer trusts the organization and has formally requested a trade, a stance he recently re-iterated during a meeting with the team's new coach.
However, up to this point, the Texans have dug their heels in and maintained that they would not even entertain the possibility of trading Watson, going so far as refusing to answer the phone for inquiring teams, forcing said teams to leave unanswered voicemail messages instead.
Enter John McClain of the Houston Chronicle.
McClain has been covering Houston sports for over 40 years and is widely regarded as the most plugged-in member of the media when it comes to Texans football. He is also viewed fairly commonly as a mouthpiece for the organization, meaning that when McClain speaks, he is doing so on behalf of those at the top of Houston's power structure.
When the conflict with Watson began, McClain adamantly declared that there was "no way" Watson would be traded. Within a few weeks of that initial statement, McClain shifted to saying the idea of Houston trading its quarterback would be "stupid" but that it could not be ruled out because Houston had been stupid at times in the past.
Next was McClain writing that the Texans would have to determine soon whether or not they were willing to force a showdown with Watson and if they weren't, the Jets would be the ideal trade partner because they posses the #2 overall pick in the 2021 NFL Draft and rising star DL Quinnen Williams, both of which would have to be in any potential deal.
McClain repeated this stance during an interview on uStadium's live stream, adding that Houston still seemed reluctant to move its franchise quarterback, but if they did, the Jets made the most sense because they were the only team that could offer the Texans a chance to draft the QB of their choice (other than Trevor Lawrence).
That brings us to today, when McClain openly declared that it is time for Houston to trade Watson and specifically mentioned the Jets and Miami Dolphins as the two teams who should be leading the pack due to both teams having excess draft capital to offer.
Regarding the Jets, McClain opined, "to entice Casserio, the Jets could offer Darnold as well as their 2 1st rounders in 2021, a 1st & 2nd rounder in 2022, & perhaps defensive lineman Quinnen Williams."
Many who read McClain's words thought they were crazy……but were they?
Putting aside Quinnen Williams – whom McClain said could "perhaps" be in a trade, a stance he has softened since originally mentioning that the defensive lineman would have to be included – the rest of the deal seems fairly reasonable for a player of Watson's caliber at his age and position.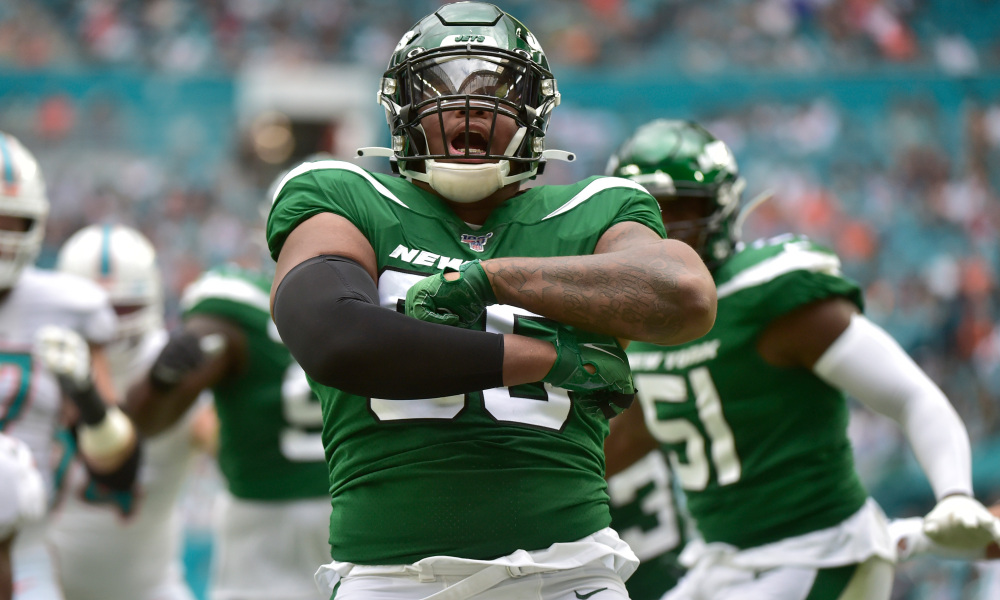 The closest parallel for any Watson trade would be the 2009 trade of Jay Cutler from Denver to Chicago. At the time of the trade, Cutler was the same age Watson is now, and while playing at a pro bowl level, was only a fringe top 10 QB at best. Still, after forcing a trade out of anger that his new head coach Josh McDaniels had pursued a different quarterback (New England's Matt Cassel, who was eventually traded to Kansas City), Denver was able to trade Cutler for two 1st round picks, a 3rd round pick, and replacement level starting QB Kyle Orton.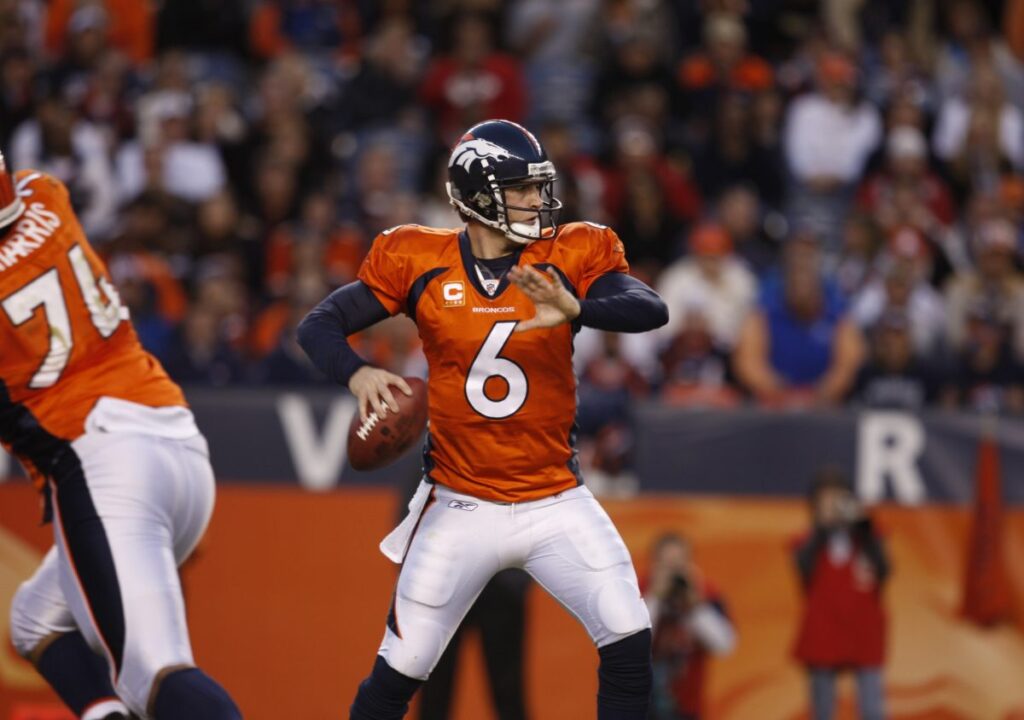 Earlier this offseason, Detroit QB Matthew Stafford was traded to Los Angeles for two 1st round picks, a 3rd round pick, and QB Jared Goff. This was after numerous teams showered the Lions with sizable offers, including the Carolina Panthers who reportedly dangled the #8 overall pick, a 5th round pick, and Teddy Bridgewater, a solid if unremarkable starting QB. Stafford is one of the NFL's most talented QBs, but he is seven years older than Watson and not as good as him to boot.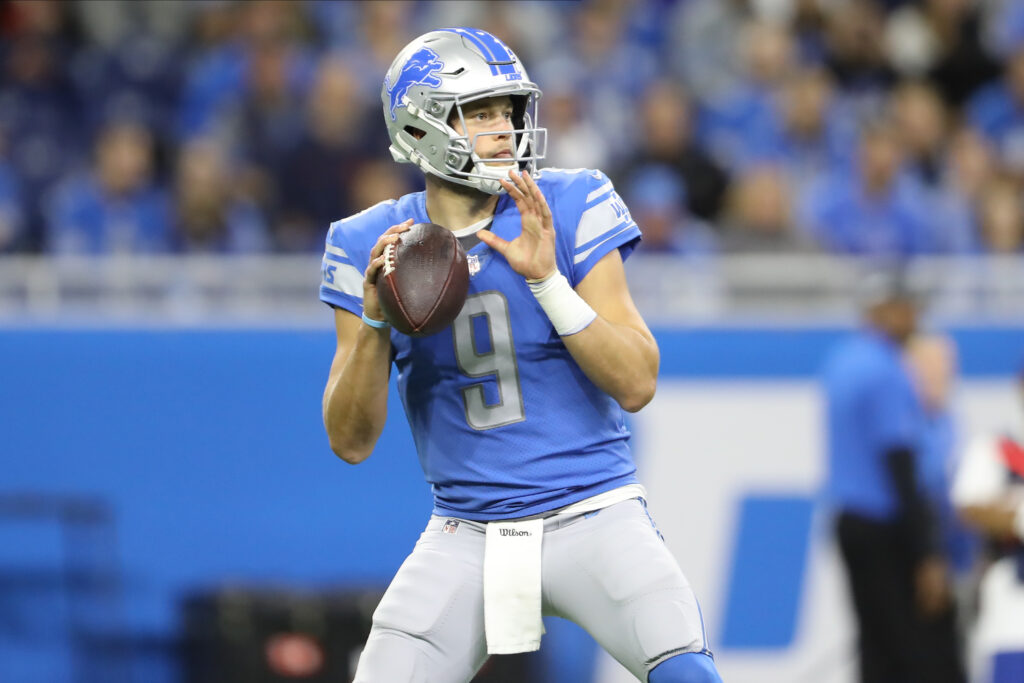 So, if the Broncos could get two 1sts, a 3rd, and Orton a dozen years ago for the significantly inferior Cutler, and the Lions could get two 1sts, a 3rd, and Jared Goff for the much older Stafford, is it really insane to believe Watson could yield what McClain suggested?
Some have argued that even if Watson is worth what McClain laid out, it is too high of a price for the Jets to pay because they have so many holes on the roster, but is that actually true?
Let's examine the claim for a second: The Jets have all of their draft picks over the next two years with the exception of their 2022 4th round pick, which was traded to Seattle for safety Bradley McDougald. And thanks to the trades of Jamal Adams and Leonard Williams, Gang Green has additional picks in the 1st, 3rd, and 5th round this year as well as an extra 1st round selection in 2022.
So, if the Jets made the deal McClain wrote about in his column, the only net loss of pick value would be #2 overall in 2021, because the other two 1st round picks and 2nd round pick are cancelled out by what Seattle gave up for Adams (Seattle included a 2021 3rd rounder which has the approximate value of the 2022 2nd rounder).
Thus, the Jets would be trading the equivalent of the #2 overall pick, Jamal Adams, and Sam Darnold to Houston for Deshaun Watson. McClain's "perhaps" on Quinnen Williams means they would surely try to get him included in a potential deal, but might be willing to settle for a talented but lesser player in his place (possibly John Franklin-Myers or Foley Fatukasi).
Would this be a lot to trade? Sure. But I am explaining it in these terms to illustrate a few points.
First, it shows that the argument about a deal like this stripping the Jets of assets to build around Watson does not hold water. If you are somebody who believes this would be too much to surrender in a trade for anybody, that's fine. However, Gang Green could make this trade and still have normal drafts each of the next two years with the exception of the #2 overall pick in 2021, which they likely would use on a QB, anyway. Plus, they would still have the second most projected salary cap space to add upgrades in free agency.
Second, while you do not want to burn through extra draft capital just because you can, that clearly would not be the case with a Watson trade. The true value of adding so many extra picks is not just the ability to draft highly regarded prospects from the college ranks, it is also having the flexibility to be set up to deal for a young superstar at a premium position in the unlikely event that one – like Watson – were to become available.
Third, while many believe it is better to select a QB at #2 and have a homegrown superstar on a rookie contract, for as much as many of us like the quarterbacks in the 2021 NFL draft, none of them are guaranteed to even be good, let alone great. According to data collected since 2000, only 55% of 1st round QBs made it to a second contract with the team that drafted them and 57% of those QBs never achieved a 4,000 yard passing season.
Despite those numbers, teams still draft QBs high because picking one and hoping he hits is generally the only chance to get a difference maker at the position since star QBs virtually never go elsewhere, especially in their prime. Watson would be the exception to both rules, as he is a proven elite QB and would be available outside of the draft. Getting a known commodity like that at 25 years-old is unbelievably rare and immensely valuable, because teams can and have drafted quarterbacks for decades without coming close to hitting on one anywhere near as good as Watson. If you are a Jets fan, you know this for a fact because you have seen them do exactly that for over 40 years.
Fourth, if the Texans trade Watson, as McClain said, the other team likely to be at the top of the list due to the amount of draft capital they have to offer is the Miami Dolphins. Can the Jets really afford to let their division rivals acquire a superstar QB like Watson? The 1980's and 1990's were two decades that featured the Jets having to face eventual Hall of Famers Dan Marino and Jim Kelly in 25% of their games every single year. Are they really eager to watch that dynamic play out again with Watson in Miami and rising star Josh Allen in Buffalo?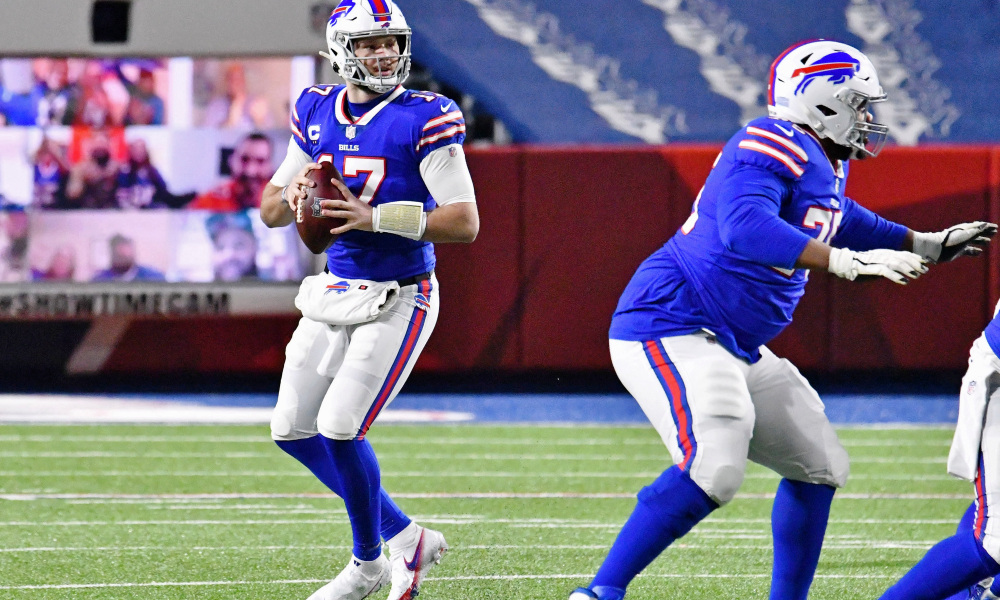 Which is why those who say the Texans have no leverage in a potential trade are overlooking a key point. Yes, Watson has a no-trade clause. And yes, the Jets have the most to offer and are the only team that can guarantee Houston their choice of any QB in the 2021 NFL draft not named Trevor Lawrence. But reportedly the star QB is unlikely to veto a trade to most teams and more than half the teams in the NFL have attempted to get in touch with Houston about a possible deal.
So, while the Jets are in a good spot if Watson becomes available, the sheer number of teams interested and the desperation many are exhibiting as it pertains to the QB position (Carolina's offer for the 33 year-old Stafford comes to mind), means the Texans will have plenty of bargaining power if they decide to take bids on their pro bowl QB.
There are still over two weeks until the start of free agency and two months until the 2021 NFL draft. As of now, the Houston Texans have not moved off their stance of refusing to trade Deshaun Watson, but if McClain's recent column is any indication, that could change at any time. The Jets have plenty of attractive options at quarterback this offseason including selecting a top prospect in April or working to fix the ultra talented but thus far underachieving Sam Darnold.
However, neither of those options measures up to acquiring Watson, not even close. If Houston is willing to trade him, it would be the opportunity of a lifetime for the Jets, a team with an enormous hole at the NFL's most important position and the assets to make a blockbuster deal while STILL maintaining enough capital to build out a strong roster if the right decisions are made with the draft picks and cap space they would retain even after a trade. Watson being on the market would be a rare chance at a move that could completely change the franchise's fortunes going forward.
If Houston takes McClain's advice and that opportunity arises for Gang Green, they had better do absolutely everything they can to seize it.