Patience is a virtue not usually associated with success starved sports fans.
In today's NFL, fans don't come much more starved than those of the New York Jets, a team that holds (by far) the longest current playoff drought in the league going all the way back to the 2010 season.
Despite this, patience is exactly what most members of Gang Green have offered General Manager Joe Douglas since his hiring in June 2019. Mitigating circumstances there may have been since he took over from the hapless Mike Maccagnan, but it feels like now really is the time to start the clock on Douglas's tenure heading towards one of the most important drafts in Jets history (where have we heard that before!).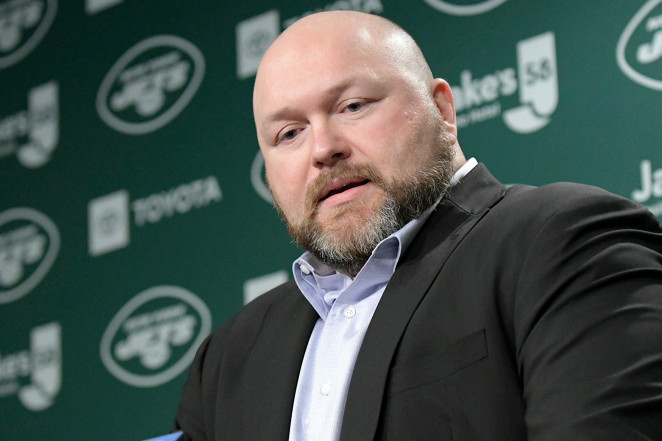 The detractors will point to a record of 9-23 during his first two seasons. It's been a tough watch, but it's worth reminding ourselves just what Joe Douglas walked into at Florham Park. The fact that Douglas received a six-year contract reportedly paying upwards of $3m per-year was not just a reflection of how highly he was regarded around the league, but also an acknowledgement from Jets brass that he was walking into an absolute mess that was going to take time to turn around.
Horrendous contracts (see Johnson, T and Bell, L for example), years of truly inept drafting on top of a confused reporting structure would have made the Jets job tough for Ravens legend Ozzie Newsome, let alone one of his protégés taking on his first NFL GM job!
It's no wonder eyebrows were raised around the league when Douglas accepted the Jets job. Lest we forget, he's also had to deal with the worst coaching staff in the NFL these last two seasons. So it's fair to say even the most impatient Jet fan knew this was going to take time.
And so far, almost two years in Douglas has done…ok.
It feels like he's spent his entire tenure trying to steady what was a sinking ship, preparing the organization for the precise moment the Jets find themselves in right now. He didn't rush to spend in his first free-agency period, leaving the Jets with significant cap space to use this off-season and next.
Douglas offloaded most of the terrible contracts Maccagnan dished out (Bell, Anderson and Johnson amongst others). He's dealt with a disgruntled and petulant former star player and shipped him off to Seattle for a pretty haul of picks.
And gone is the worst head coach in the NFL.
There have been some hits and misses along the way on the personnel front. Mekhi Becton looks every bit a home run and a franchise left tackle, while Denzel Mims showed some first-year promise despite playing his rookie season in an offense that looked like it was straight out of the year 1983.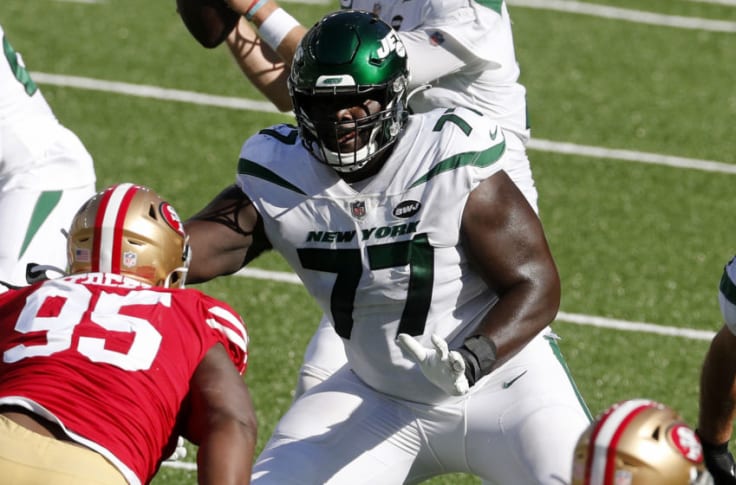 George Fant, a free agent addition in 2020 had a solid season at right tackle. But Douglas himself acknowledged he messed up the Robbie Anderson contract talks, letting a fan favorite walk to Carolina and replacing him with the ineffective Breshad Perriman.
The moves to improve the interior offensive line thus far have been underwhelming, and the less said about the stream of former Colts DB's brought in as band aids and then shipped out, the better. Douglas will surely look to fix those positions in the up-coming draft…
Speaking of which, we're just a month out now.
The 2021 draft is likely to prove pivotal to the success of Douglas's tenure in New York both in the short and long term.
And make no mistake, once this draft is complete, the Jets organization will have the current GM's stamp on it at every level. He's hired his first coaching staff, headed up by the highly sought-after Robert Saleh.
Saleh will report directly to Douglas after the Johnsons finally changed the long-flawed structure at 1 Jets Drive.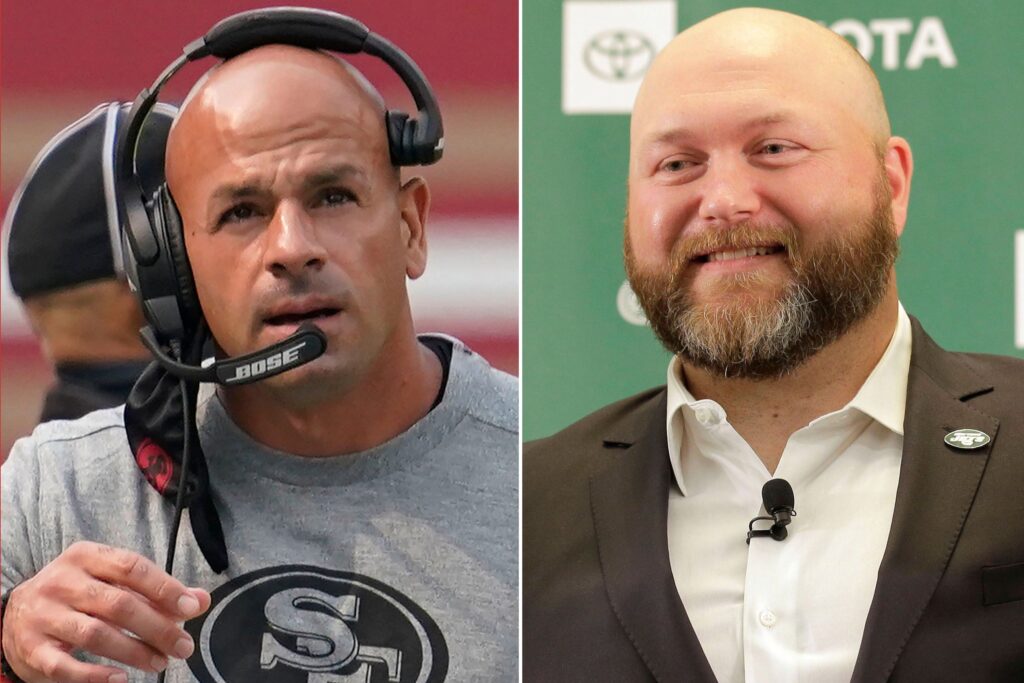 The Jets' general manager was more aggressive in free agency this year, so far making 11 additions including Carl Lawson (finally an edge rusher!), Corey Davis, Tevin Coleman, Jarrad Davis, Sheldon Rankins and Vinny Curry.
Douglas has nine picks to use in the upcoming 2021 draft, the first of which he will surely be spending on BYU QB Zach Wilson, signaling the end of Sam Darnold's time in New York. And with another nine draft picks and just shy of $74m in cap space (per overthecap) estimated in 2022, this roster and organization from top to bottom will soon be unrecognizable from the one Joe Douglas inherited in 2019.
So, from now on, this is very much Joe Douglas's New York Jets.
It will be Douglas's staff, QB and roster, all on the same timeline.
The right reporting structure is in place and there are plenty of draft and cap resources still at his disposal.
And by my reckoning, that means the honeymoon period for the Jets GM is well and truly over. Yes, this is a rebuild (it has to be after going 2-14) but there is no reason why the Jets should not be significantly better and more fun to watch this year and there's also no reason why they should not be competing to end that play-off drought in 2022.
And if they're not, Douglas will have some serious questions to answer.
As the New York Jets' top football decision maker, Joe Douglas absolutely did deserve time to build the team his way, but some level of success has to rear its head this season or it will be time to wonder whether Gang Green hired the right man for the job.
The clock is ticking……